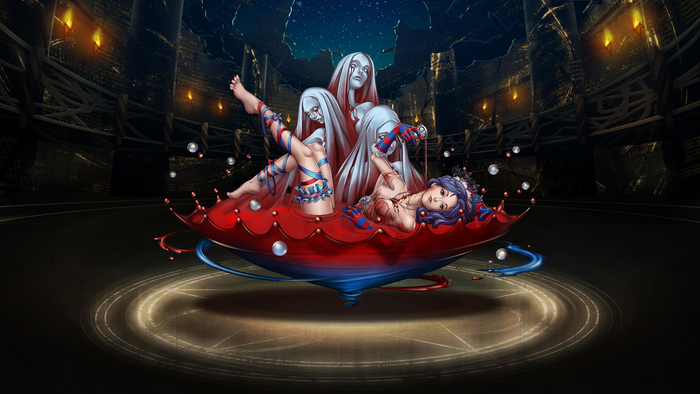 ---
Card Info
(click to show)

Name
Elizabeth the Blood Countess
Attribute
Water
Id
No. 467
Rarity
6★
Cost
15
Race
Demon
Series
Crimson Grace
Lv Max
99
Exp
Curve
5,000,000
Max
Exp
5,000,000
Card Information
Details
【Crimson Grace】

If Monster(s) used as Level-up Material(s) shares Skill (as indicated by the Skill Name) with the target Monster, the Skill Level of the target Monster may increase:
- ID 466 Elizabeth the Noble
- ID 467 Elizabeth the Blood Countess
- ID 470 Engaged Belle
- ID 471 Belle the Poppy Bride
- ID 472 Jack the Gentleman
- ID 473 Jack the Ripper
- ID 568 Bull-horned Cleric Duckling
- ID 711 Gory Aristocrat Elizabeth
- ID 712 Jackie the Holocaust Igniter
- ID 713 Belle the Amorous Soulmate
- ID 714 Death Artist Jack
- ID 715 Spirit Gourmand Todd
- ID 971 Brian the Missionary
Basic Properties
HP
Attack
Recovery
Total

Sacrifice Exp

Sell Value
Lv 1
672
1069
72
1813
Lv 1
5000
1000
Lv 99
1274
1936
352
3562
Per Lv
+800
+100
Active Skill
Name
Truculence of Killer
Lv. 1
CD
23
Lv. 12
CD
12
Effect
Team Attack x 1.5. The no. of enemies defeated in the Round of activation becomes the number of Round the Skill stays in play (enemies defeated by Active Skills excluded).
Leader Skill
Name
Truculence Overflow - Water
Effect
I. Water Attack increases every time Water Runestones are dissolved.
II. Attack decreases if no Water Runestones are dissolved for 2 consecutive Rounds.
III. When Attack reaches the max x 3
⇒ Attack decreases if no Water Runestones are dissolved for 1 Round. 
Amelioration
Skills

Amelioration Skill 1:
Monster's Attack +120
Monster's HP +170

50

Amelioration Skill 2:
If a group of 3 or more Runestones are dissolved in the column below the Monster, Team Attack +10% for that Round (Runestones dissolved when dropping would not trigger the effect).

150

Amelioration Skill 3:
Increase the drop rate of Water Runestones in the column below the Monster to 25% (the effect will not override those of Active Skills).

300

Amelioration Skill 4:
Monster's Active Skill CD - 4

500

Battle
Bloodstained Royalty
Evolve
  
Power Release
Evolution
       
   
Battle
Origin
Friend Point
Seal
Diamond
Seal
Others
Stages

Backstory:
        It was as if that day never happened. The grand duke continued his routine work. When asked of the castle, he would either gave a vague answer, or simply shirk it off, claiming he was busy with other matters. He never spoke of the castle. The people only knew that from then on, the grand dukes of every generation would go to the castle; but no one knew what they did there. This lasted centuries...

        Looking at the contemporary grand duke, Elizabeth took a sip from the glass, and then climbed out of her soak nude. She did not mind others seeing her body. However, no one had the mood to appreciate her beauty. The bloody smell and crimson gore overflowing from the tub sent shivers down the spines of all those present.

        "Grand duke, what affairs has necessitated your personal presence here before me?" asked Elizabeth, putting on her white gauze.

        "Honorable Elizabeth, it is..." said the grand duke, trembling.

        "Get to the point!" Elizabeth yelled impatiently.

        "The population in the duchy is slowly shrinking... so about the blood supply..." Petrified, the grand duke could not finish his sentence.

        "Are you telling me I can no longer acquire that fresh exquisite blood from you anymore??" Elizabeth said harshly, staring at the grand duke.

        The frightened grand duke collapsed onto knees, frozen in terror. Suddenly, his whole body started convulsing. Blood gushed out of his eyes, nose, and ears, and gathered as a sphere of blood in Elizabeth's palm. Shortly, all that remained of him was a dried and petrified corpse, with little more than the skeleton remaining. Yet, Elizabeth still violently shot the blood sphere at a marble pillar. The attack prompted the hidden man in a yellow suit to appear seemingly out of nowhere. However, upon seeing him clearly, Elizabeth simply ignored him and stretched her right arm towards the bath pool. The grand duke was formed and summoned forth from the blood of the pool, which behaved as if sentient. He politely bowed to the two people and then left.

        "You don't disappoint, my Elizabeth!" said the man, clapping his hands.

        "Aren't you on some trip seeking the art of death?" Elizabeth quirked her eyebrows and said to the man.

        "Death is my lover; but Elizabeth, you're so beautiful and elegant; you make me willing to leave death behind." answered the man.

        In a flash, he was behind Elizabeth. Reaching around her slim waist with one hand and dipping her, he raised a silver goblet with the other and took a sip. With the warm blood in his mouth, the man kissed Elizabeth on the lips...
Monsters in Same Group
Community content is available under
CC-BY-SA
unless otherwise noted.