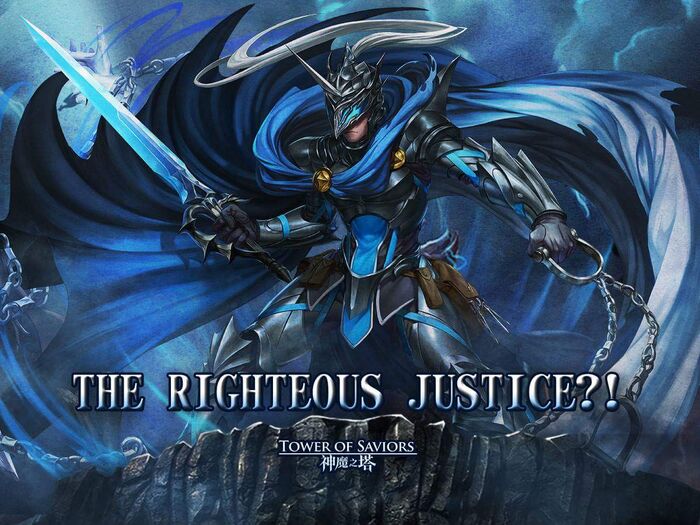 First time clearance is rewarded with

x1

First time clearance during the event period is rewarded with

x1
 and 

x1
Achievement Rewards
50
6
5000 

(100 / Stm)
Story
【Before Battles】


Righteous Torture - Maskman
: Another scum got out of law's judgment! For those who didn't get the punishment they deserved, I shall be the one handing it out!

【Enemy Dialog】


Righteous Torture - Maskman
: I shall exact justice and punish evil! Who dares commit, condone, or even protect evil shall receive ten times the pain inflicted on the victim. Only then will they truly understand what mistakes they have made!
Achievements Edit
☆ Team consisting of only Earth members (excluding team skills)
☆ Team consisting of 4 or more different Races
☆ Team consisting of only Fire members (excluding team skills)
☆ Team consisting of only Water members (excluding team skills)
☆ Team consisting of at most 5 members (including Ally)
☆ Team consisting of only Dark members (excluding team skills)
☆ Team consisting of only Earth members (excluding team skills)
☆ Leader and Ally are the same
☆ Hidden condition: Team consisting of only Fire members (excluding team skills)
Past Events
Edit
| Start | End | Note |
| --- | --- | --- |
| 13 Jul 2018 22:00 | 15 Jul 2018 | |
| 5 May 2017 22:00 | 7 May 2017 | |
| 16 Aug 2016 22:00 | 18 Aug 2016 | |